REGISTRATION FOR THE 2022 DENNIS DOLIN MEMORIAL IS OPEN
This years event will take place at Willamette Valley Country Club on Monday, October 3rd. Non Members must register via paper form.
Registration closes September 19th
CLICK HERE TO VIEW THE ENTRY FORM
*Please email your registration to Cindy Dolin at [email protected]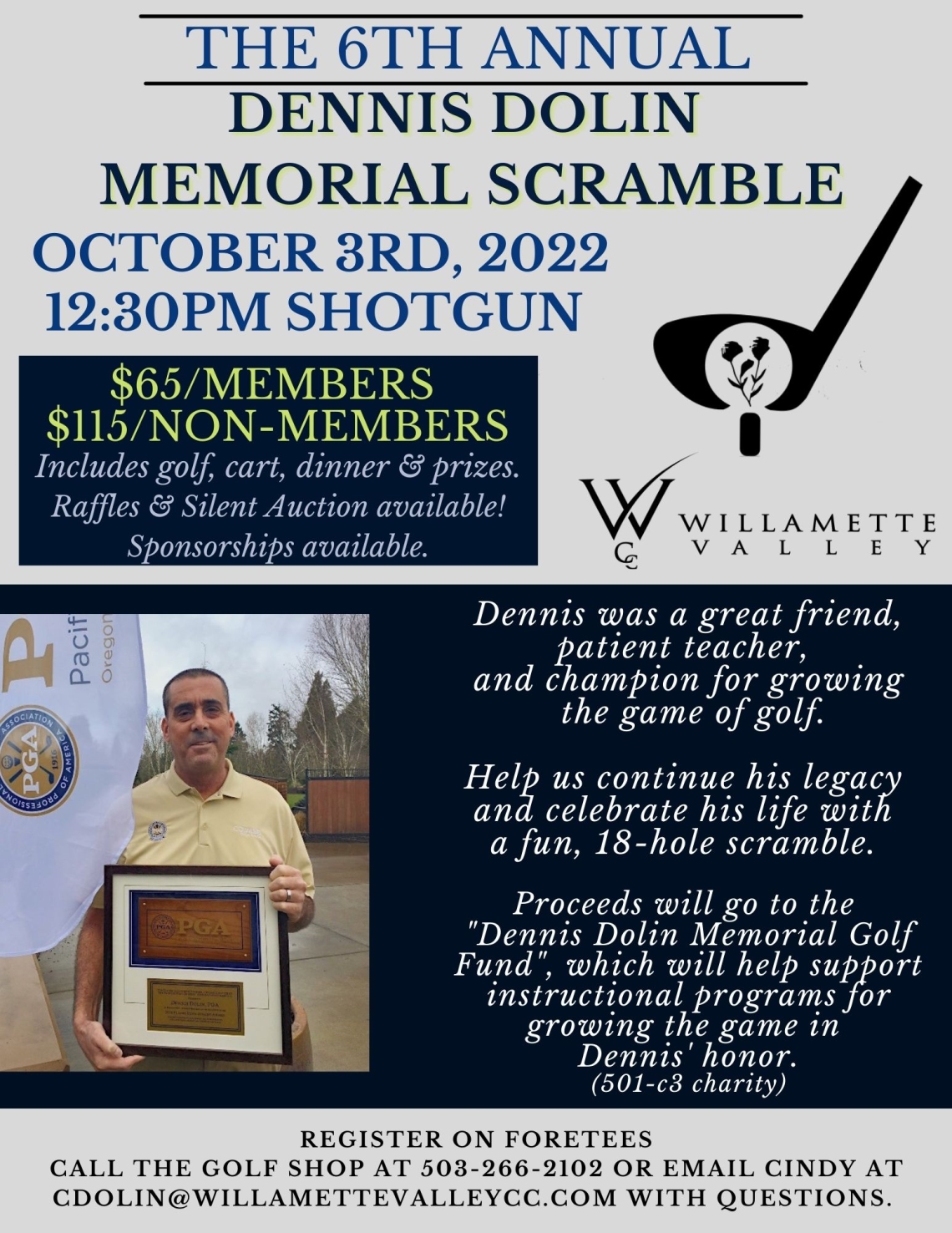 If you are unable to golf and would like to donate to the fund, please contact our Golf Event Manager - Jarred Gomez via email with questions.