Cully's Corner Snack Bar is OPENING for the SUMMER MAY 5TH!
Enjoy a hot dog, sandwich, or wrap with your favorite cocktail or canned beer!
OPEN Friday - Sunday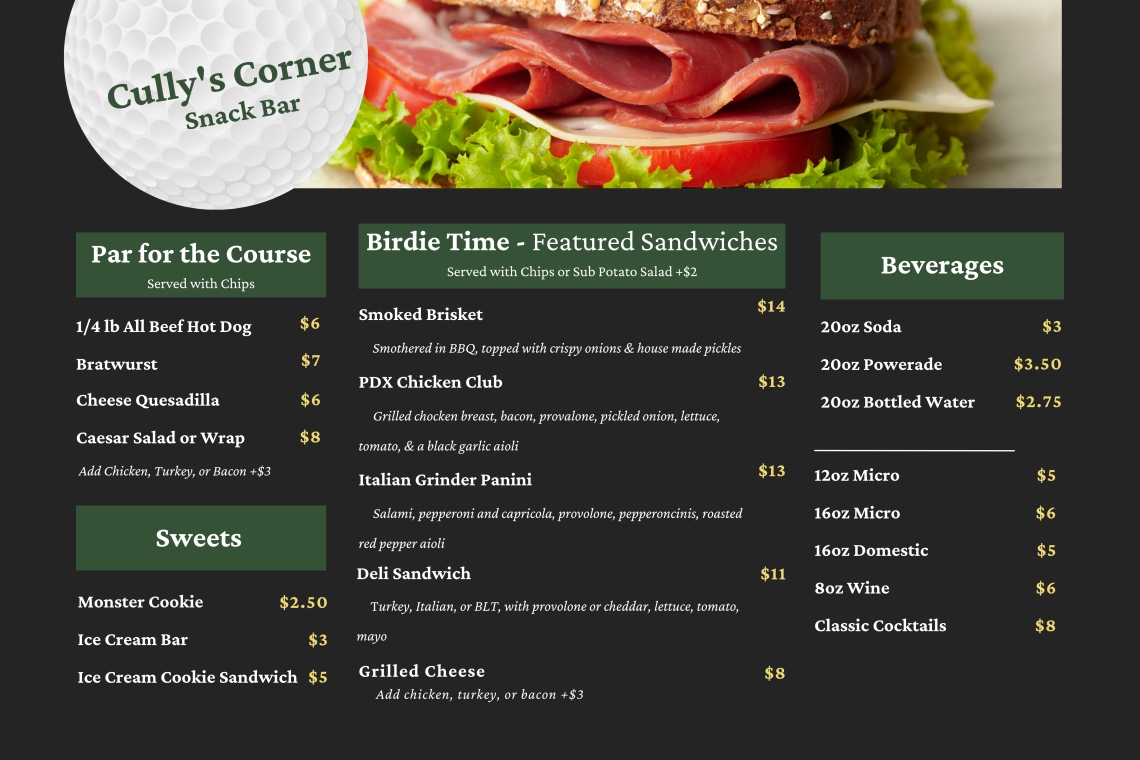 Colwood's Upstairs Bar & Grill is currently closed for regular service, but open for private events.
If you are interested in booking the space for a private event, please contact our Event Coordinator for more information.