NEW IN 2022!
Cully's Corner Snack Bar NOW OPEN
Enjoy a hot dog, sandwich, or wrap with your favorite cocktail or canned beer!
Wed-Thur 3pm - 7pm
Fri-Sun 11am - 7pm
*Subject to change due to hot weather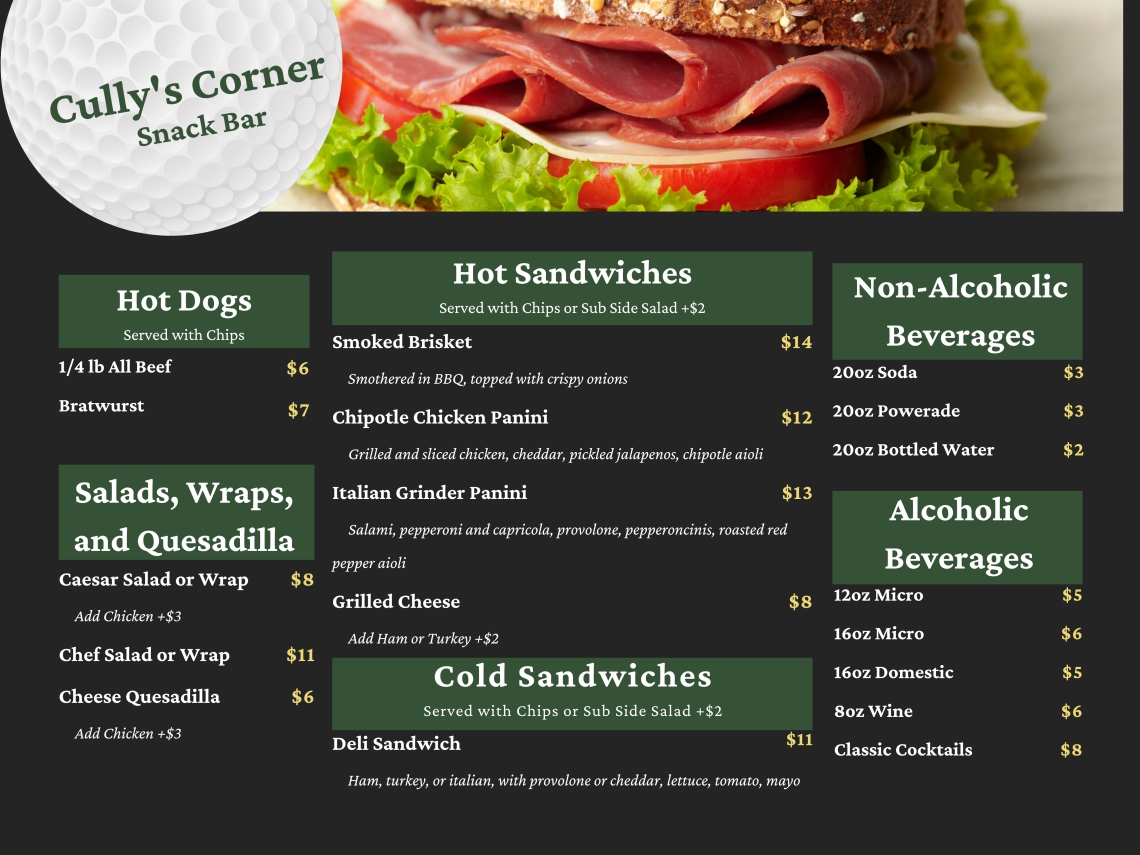 Colwood's Upstairs Bar & Grill is currently closed for regular service, but open for private events.
If you are interested in booking the space for a private event, please contact our Event Coordinator for more information.