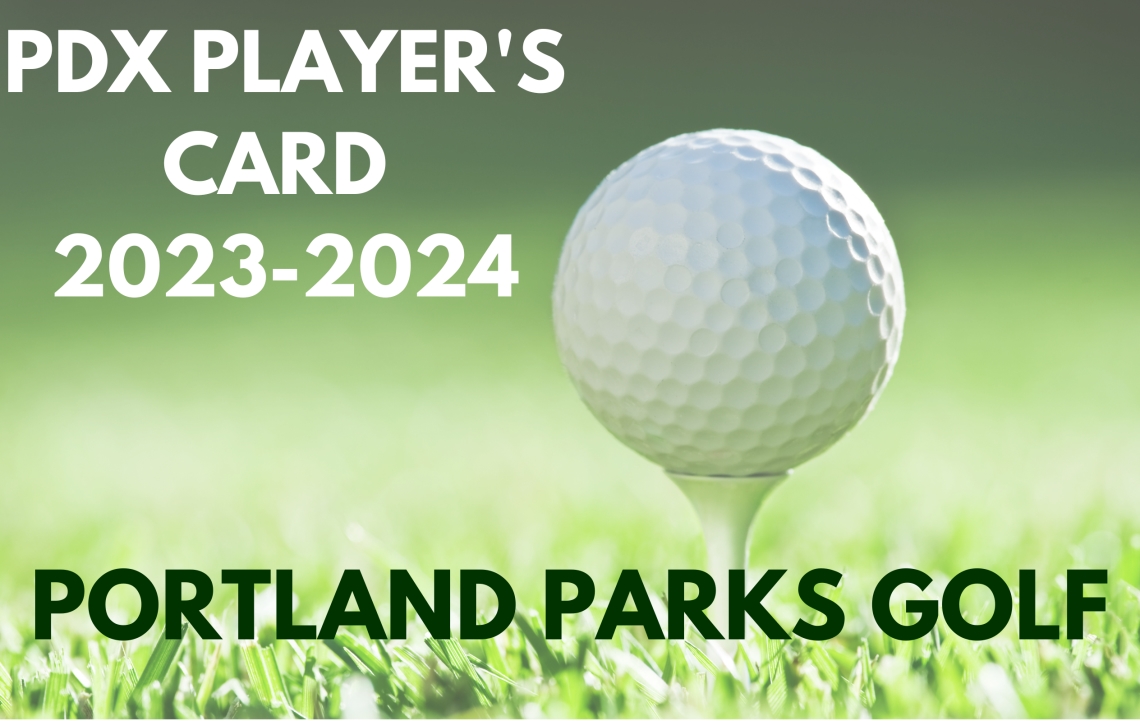 2023 - 2024 cards are on sale!
PDX CARD - FULL DETAILS: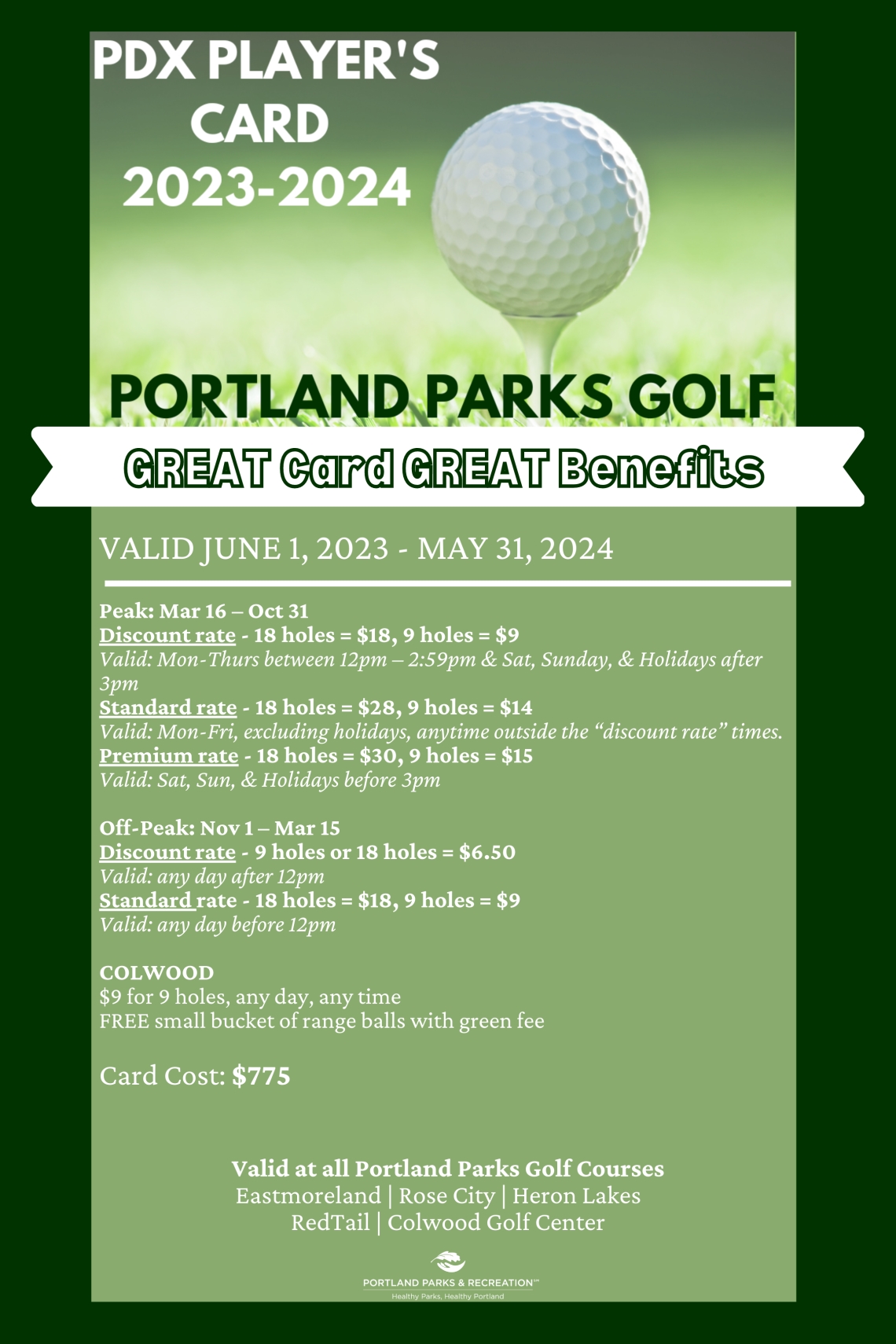 Cards are valid at all Portland Public Golf facilities between June 1, 2023 and May 31, 2024.
*Please Note: Discounted Rates are not valid on Holidays or for golf tournaments
What must I do as a Portland Parks Golf Players Card holder?
- Cardholder must show valid photo ID to use their Players Card.
- Cardholder cannot share their card with anyone else.
- Card is non-transferable (after card pick up).
- Improper use of the card can result in revocation.